you may find this wonderful buns at chinese dimsum restaurants.
it is originally from chinese cuisine-i guess.
but it is very very popular in japan especially in winter time.
you can buy sweet and savory buns at 24hrs open "convenience stores".
i love baking,but i love making steamed buns too!!
i use same dough as nomal bread ones.
just change the cooking method,
and you will be shocked how it would work wonderfully!!
you can use any kinds of bread dough from your recipe book.
i made pork mince, finly chopped onions and carrot, crushed garlic,
with soy, miso paste and pinch of sugar cooked together,
then leave them to cool down.
ready to shape!
put the filling on the flat dough.
when you flatten,make sure to leave the center area thicker than the edge.
it will help to shape the bun easier and nicer.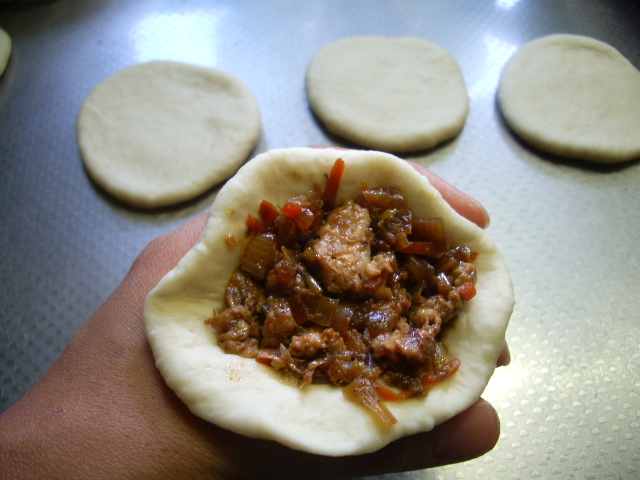 pinch opposite edges to close your buns.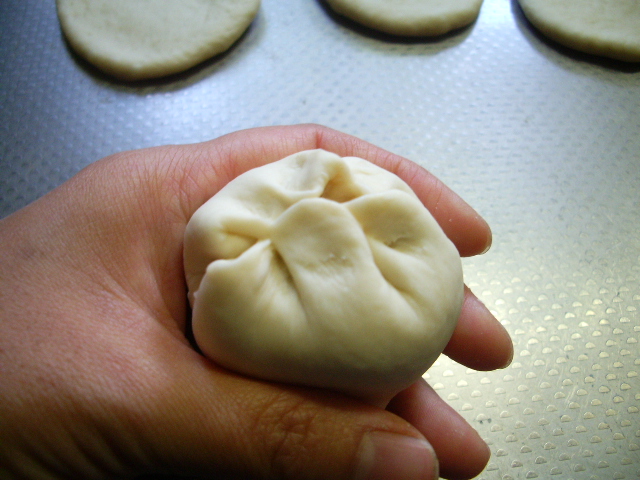 when you finish shaping all your buns,leave them till they get double in size.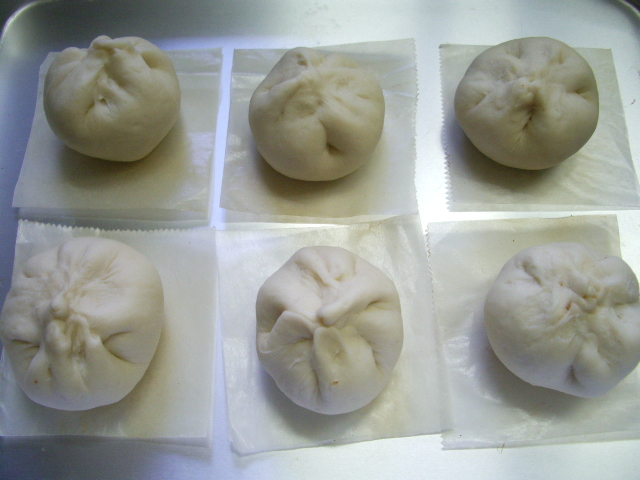 cook for 8-10mins with steamer.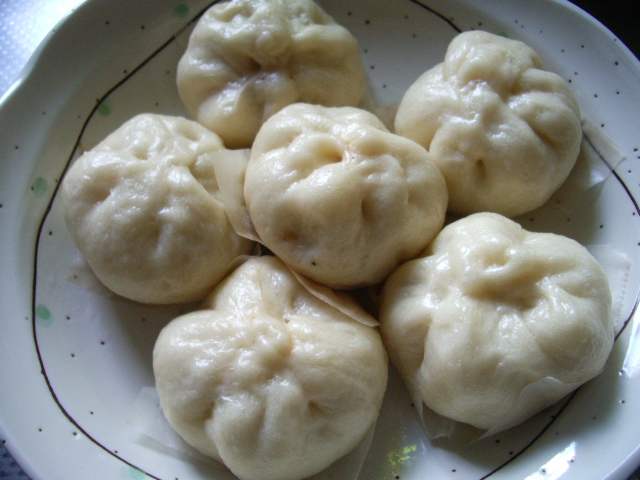 serve with soy and english mustard,
or soy with chinese black vineger ;-)
if you don't have it -just like me- ,
as long as you have large pan with a lid,
and a metal rack which fits to the pan,you can use them.
and they work very very fine.
you can also use any kind of filling such as cream cheese with semi-dried fruits,
japanese bean jam, or even cheese with ragu...
there were some dough left today.
so i baked them with dried raisin topped with semolina.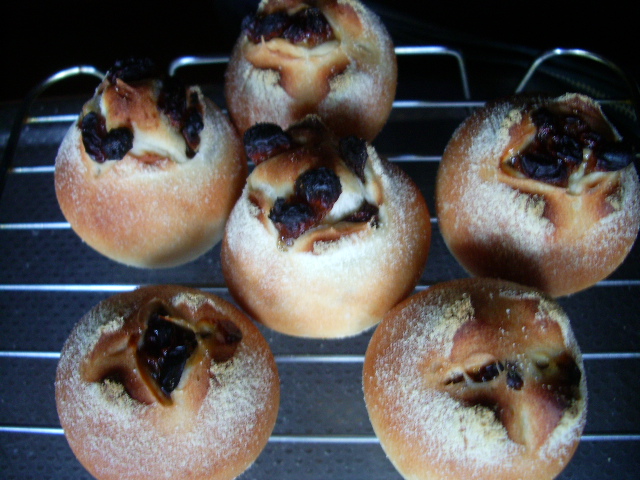 small tips for your everyday cooking!

by kihilala
記事ランキング