some people think i'm a cook, can't bake.
some people think i'm a baker/pastry chef,can't cook.
i don't know which is real me.
i can say i love baking and cooking very much.
difference between baking and cooking to me is this.
when i bake i feel so released, like having a session of meditation.
on the other hand,i get so excited when i cook for somebody.
all my cakes/desserts/other sweets are MY children.
i'd like to introduce you some of my babies...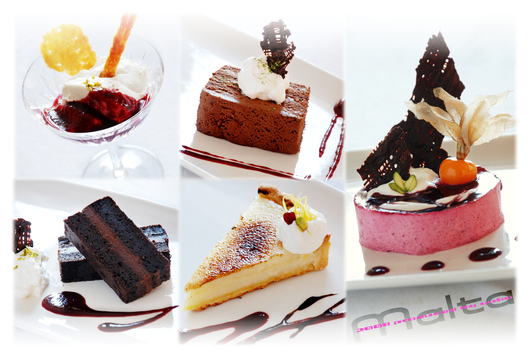 from right to clock-wise,
mixed berry mousse topped with forestfruit sauce,
caramelized lemon tart,
plessed chocolate,soft ganache center,
coconut panna cotta with red wine sauce,
smooth chocolate mousse layered cake
--this pic is the original type,changed so many times.
at the end,it became so sexy cake coverd with gorgeous dark chokolate sauce;-)
aren't they pretty??
thank you mrs.m for your wonderful photo!!
rice!!
my family never bought rice for ourselves.
it's not exist such as sushi rice in Japan.
in the early spring,we start preparing rice planting.
first, water very well for special soil in containers for rice.
sprinkle one schoop of seeds per container.
like this.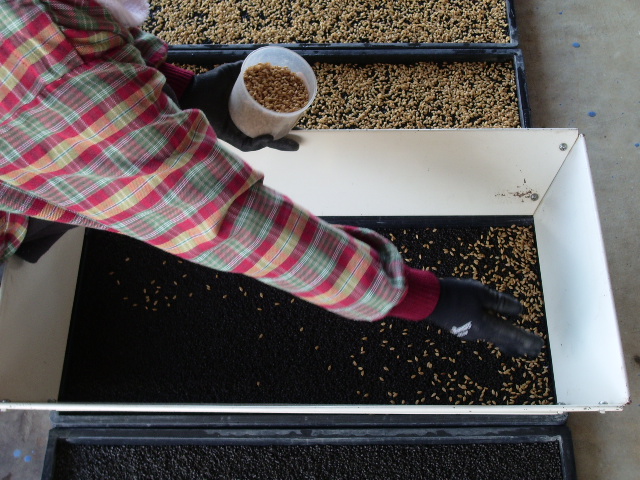 water well again,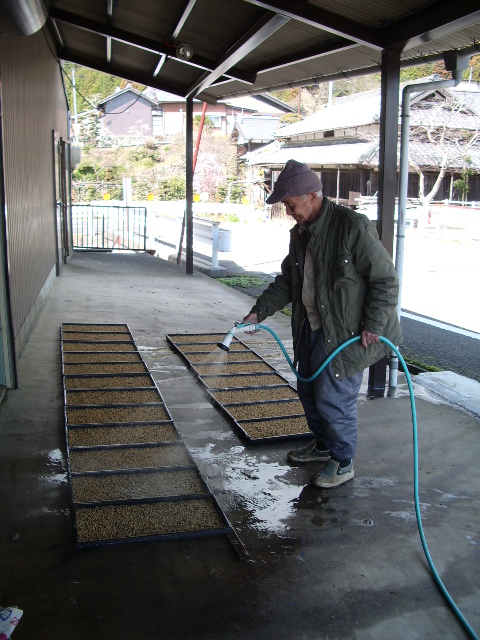 cover with thin layer of soil.
leave them in a warm and humid place.
when they sprout, take them under sun light.
wait till they are grown enough for planting.
few weeks later-usually 5 to 6weeks-
yes,they are ready!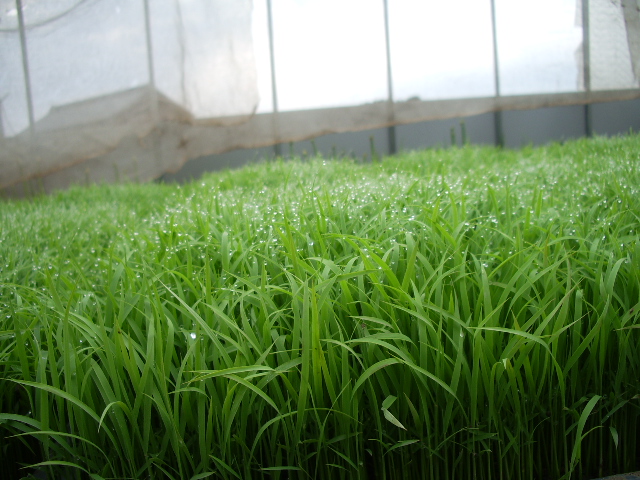 now a days, we have special machine just for this.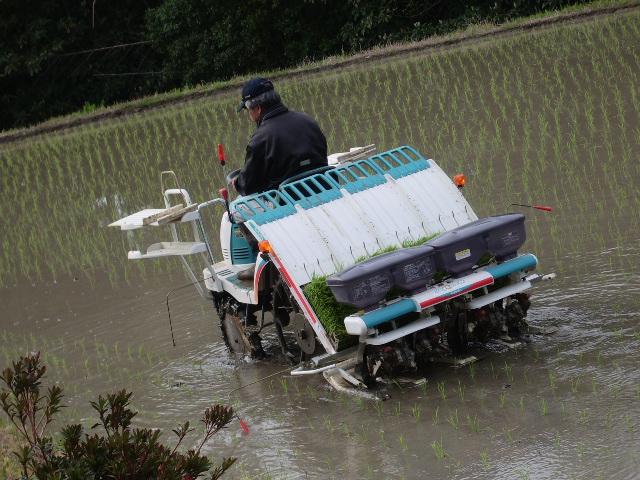 this is one of my favorite vegtable dish.
basically, light boiled vegtable salad with soy-based dressing.
can be made with...
spinach, fine strips of carrot, bean sprouts, fine chopped cabbage/chinese cabbage,
mixed mushrooms, soft boiled aubugine cut into thick strips etc etc...
the simplest dressing is just soy.
if you like nutty flavor,
try peanut butter or tahini or even rosted sesame seeds adding to your soysauce.
this pics are cabbage&carrot and japanese tahini ohitashi.
cook all the veg just for a minute-or less than that-with boiling water.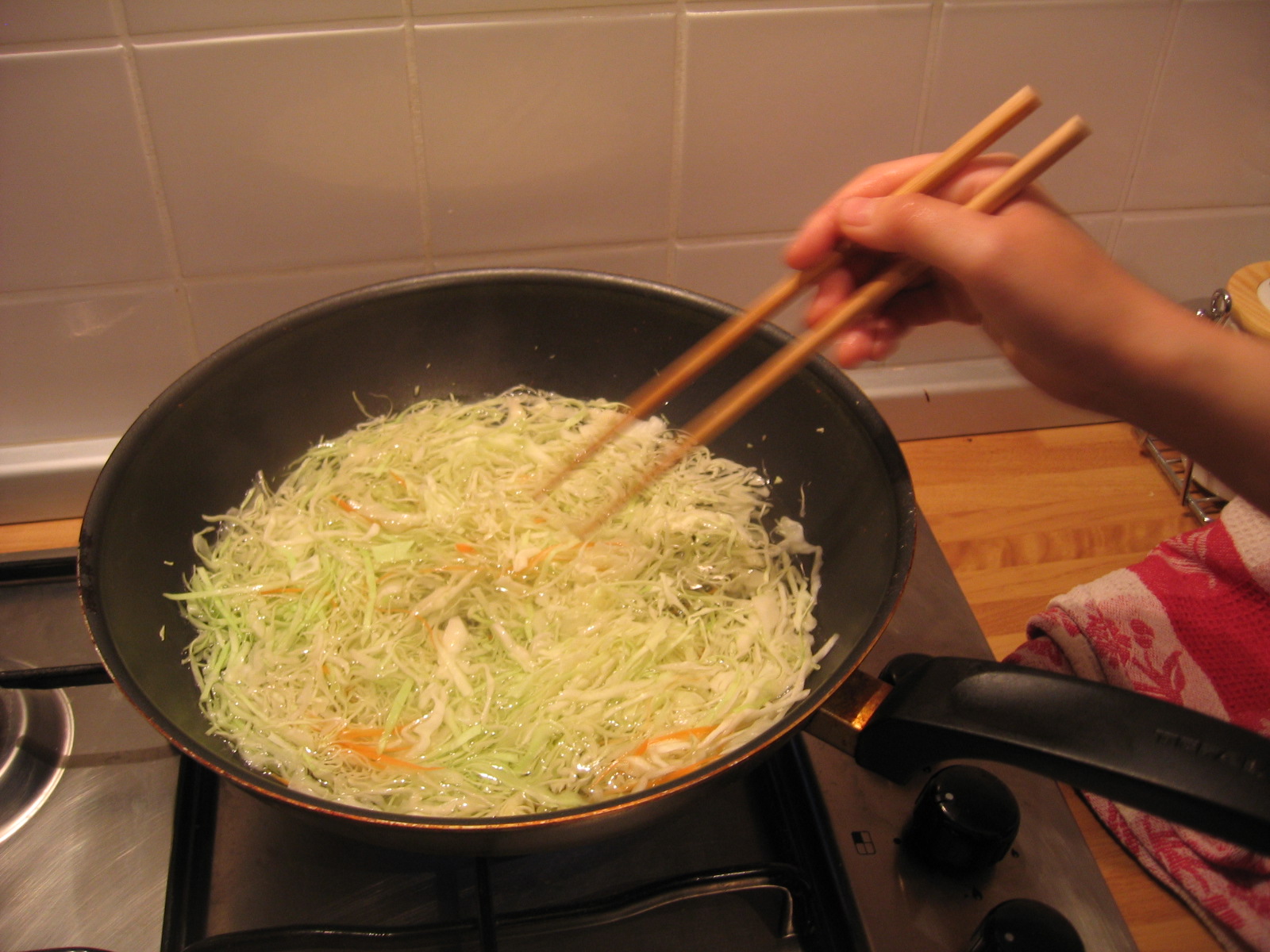 squeeze out all the excecc wather of boiled veg.
mind your fingers!! its very hot!!
put them into a bowl, add soy and tahini-sesame paste-.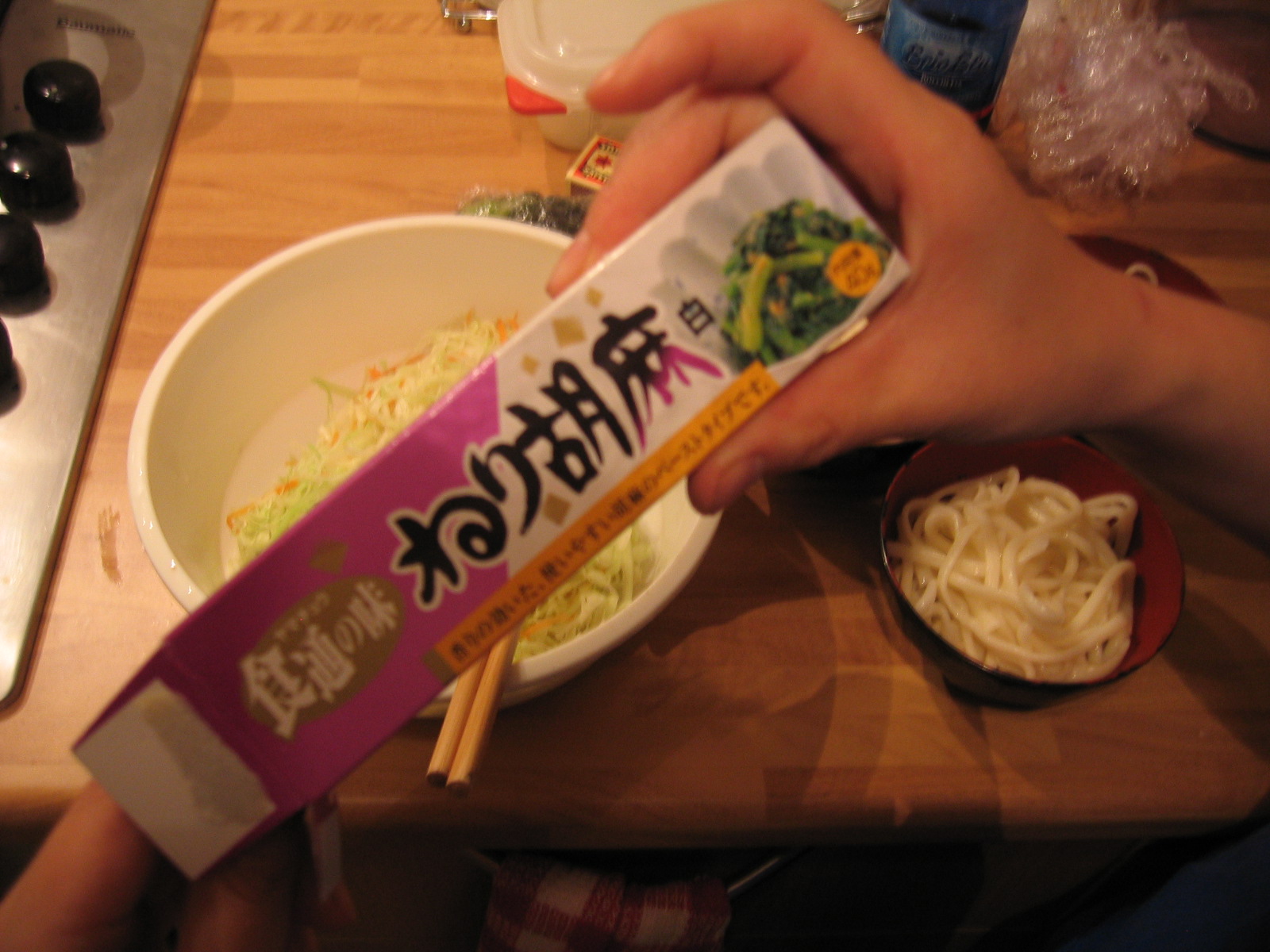 mix well together.
bon appetti!!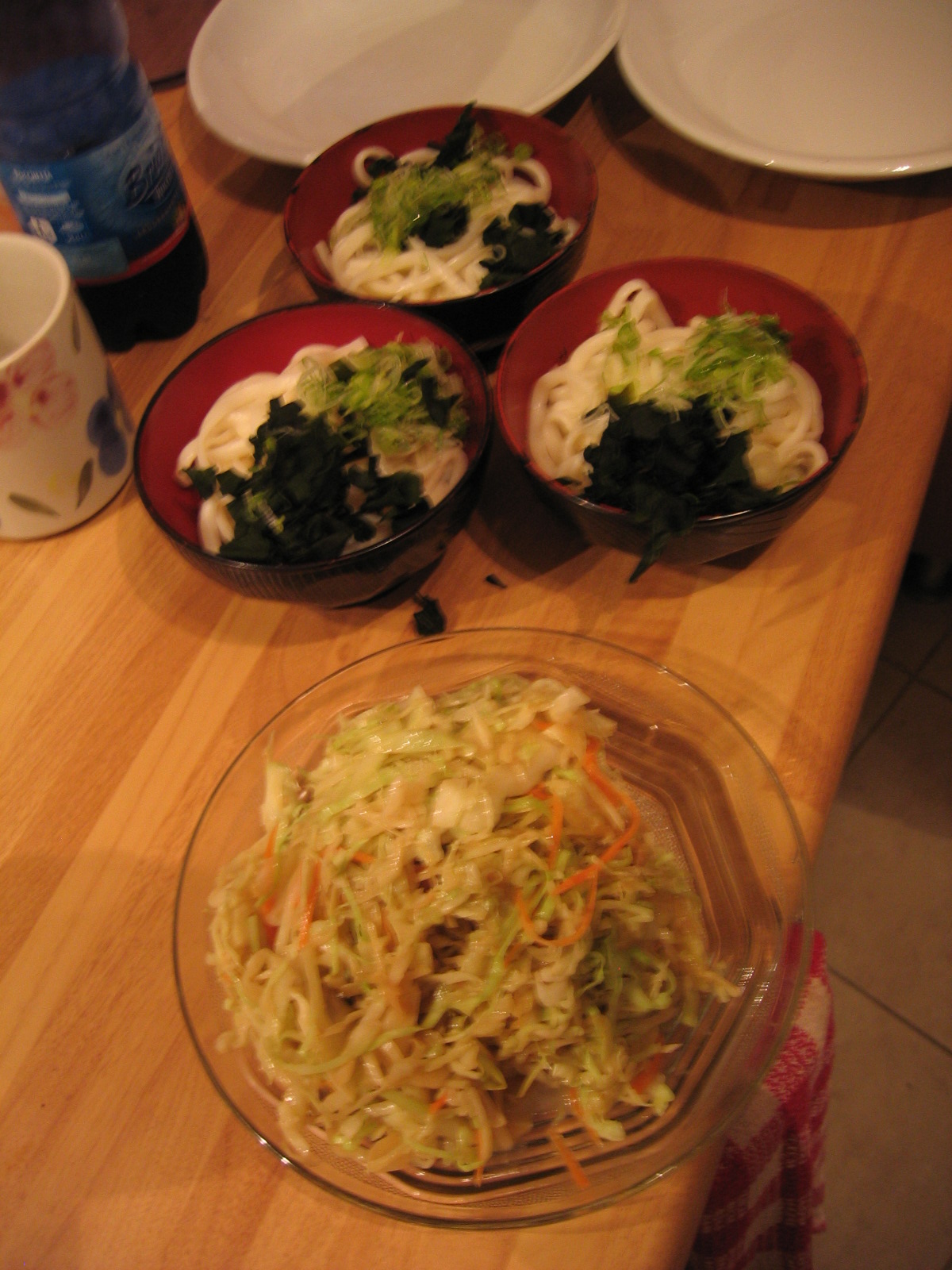 if you live in a big city which has asian supermarkets,
you may find this japanese tahini which is milder in taste than nomal tahini.
it is one of everyone's favorite dish which i experimented many times.
oyako is parents and children in japanese.
so this dish will need checken-as a parent- and egg-as a child-.
you may use other meat or without.
and the name will change to tanin-don or tamago-don.
you may find most of ingredients where you live.
ingredients
100g chicken (leg or thigh,brest could be too dry)
2 onion
1/2 carrot
shiitake mushroom (otional)
2 eggs
2tbs soysauce
2tbs sugar/honey
1tbs sake/mirin
steamed rice for two
let's start!
1. chop all ingredients as follows...
chicken---into small dice pieces with skin on
onion-----slice 3-5mm thickness
carrot-----into very fine strips
shiitake---into very fine strips
2. put all of 1 into a pot with the sugar/honey, some water till just cover.
simmer it for 5mins with midium low heat.
3. add soy and sake/mirin, cook for 2/3mins.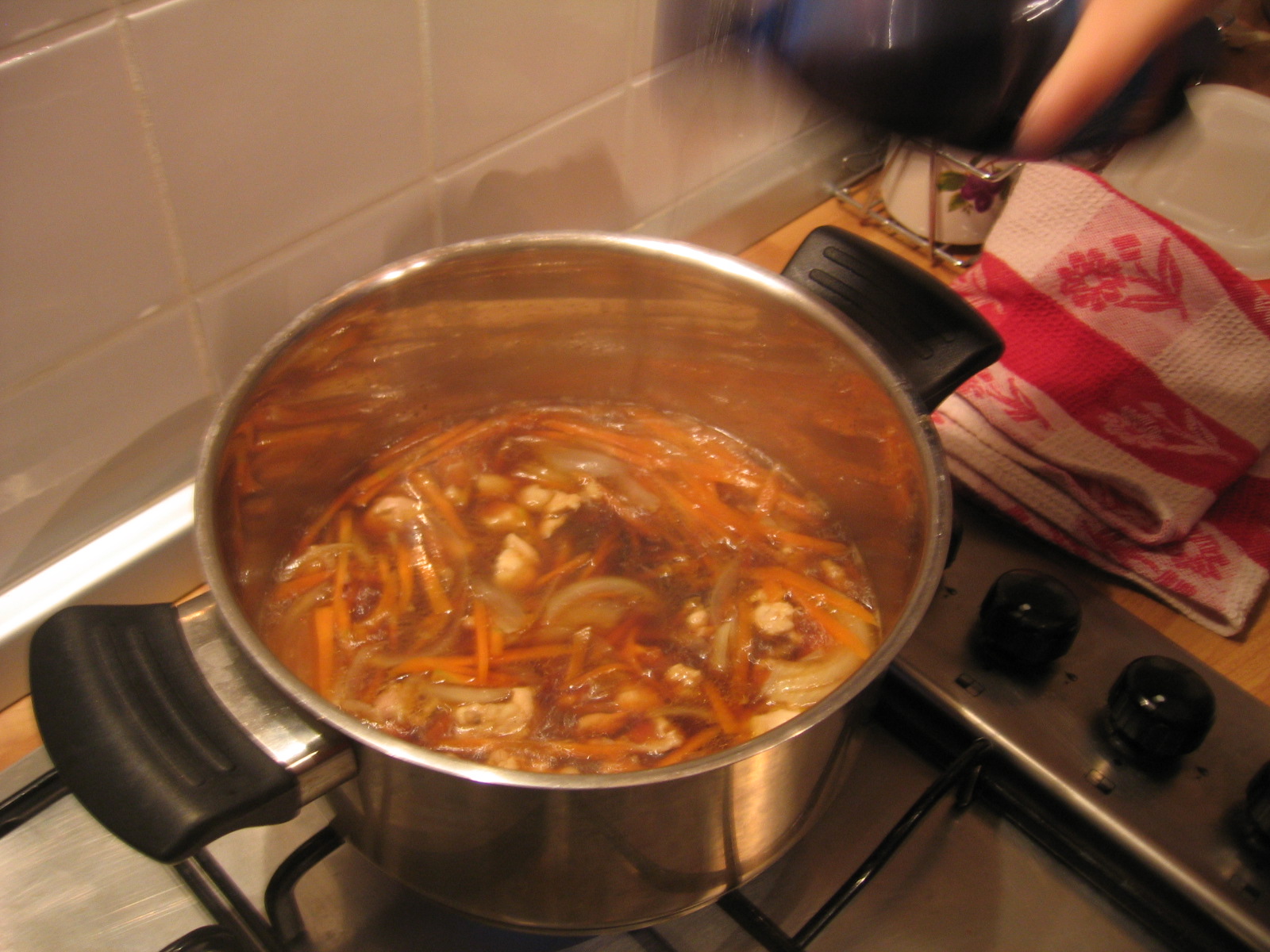 4. beat the eggs and add it into the pot of 3.
cook for 1min, off from the heat and put the lid on for 2mins.
5. serve with steamed rice in a bowl.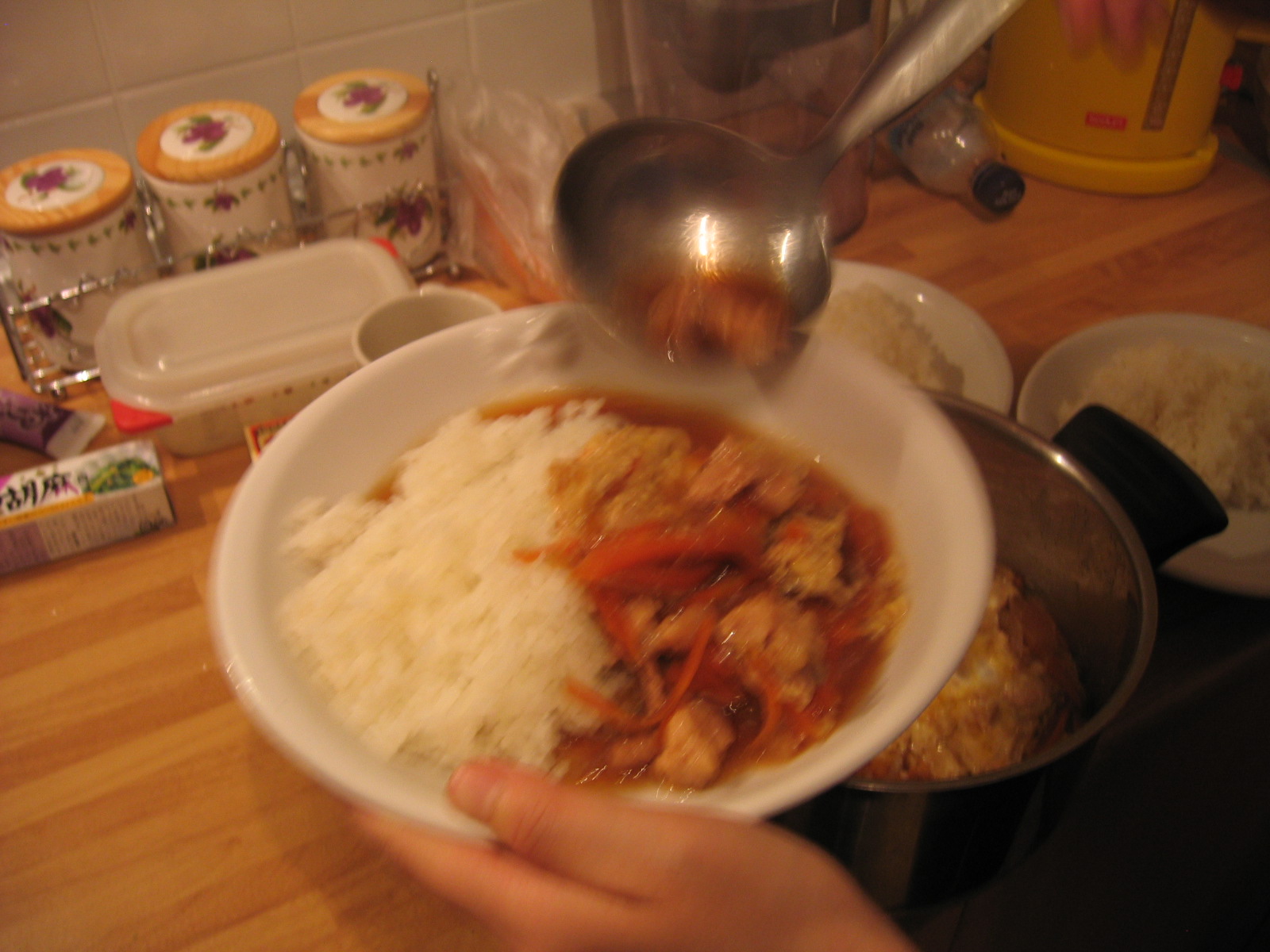 it happened when i was having a nice cup of coffee in london.
senorita C. told me,
"why don't you start cooking blog with these pictures?
it'd be very interesting."
i was drawing funny carrot-thing with a knife in a piece of paper.
i said,
"well, if you say so."
so here it is ;-)
i hope you enjoy this blog,as well as my funny english.
well, then.
shall we start now?
small tips for your everyday cooking!

by kihilala
記事ランキング