it's come from china in the old days.
now it is very populor here.
and, load of people love this dish everywhere on the planet.
as long as you find "gyoza skin"or"dumpling skin" in an asian shop,
you can make it really quick.
to shape the gyoza/dumpling may need some time to get used to,
but you just need some practice.
important tips are very simple.
1. enjoy what you do,
2. make sure you season the filling,not too much though,
3. make sure you put the same amount for all your pieces
to cook them at the same time.
4. seal the skin very well to avoid losing juicyness while cooking.
so let's begin!
you will need
a packet of gyoza skin-around 25 skins-,
100g mince of pork or chicken or cottage cheese for veg. ver.,
2-3 leaves of cabbage or chinese cabbage, or flat garlic chives,
dash of soy sauce, good quality sesame oil,
fresh greated ginger,crushed garlic, and a pinch of salt.
1. chop all the veg. very finely, add seasoning and meat.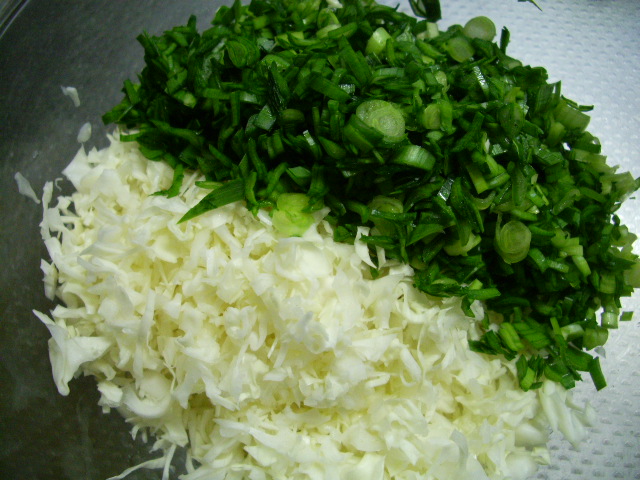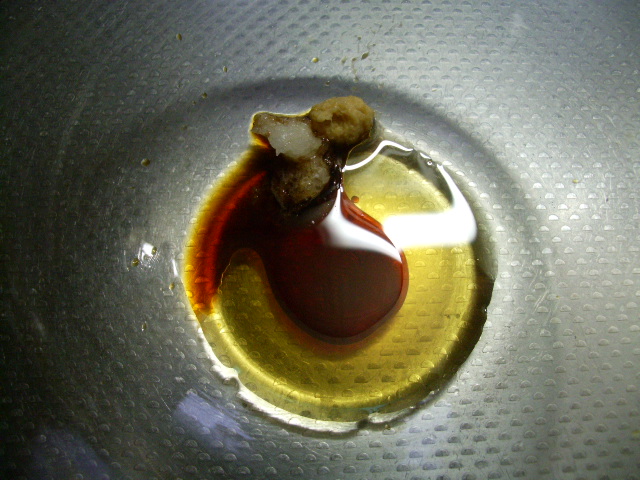 2. mix them all together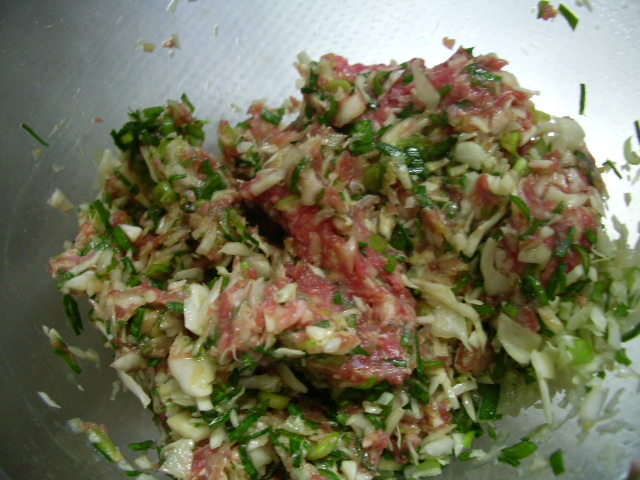 keep mixing till the mixture gets like this.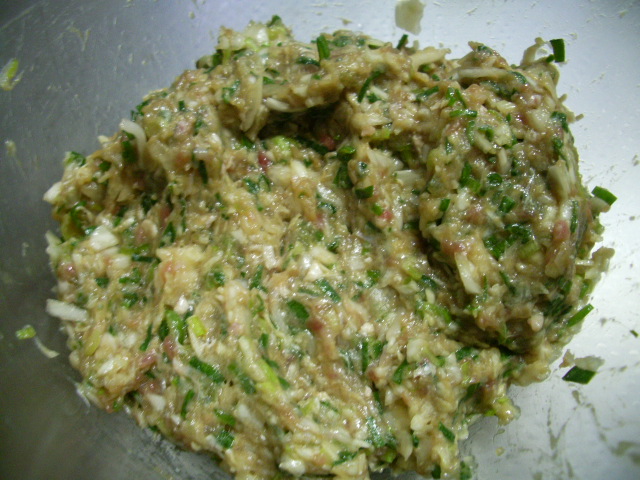 3. place a teaspoonful mixture in the middle of the skin.
put dash of water around the edge little bit more than half way.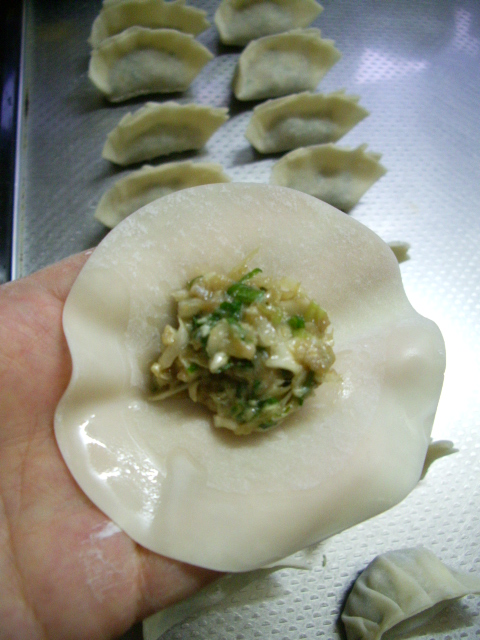 4. make 4-6 pleats to seal the dumpling,do this to all of them.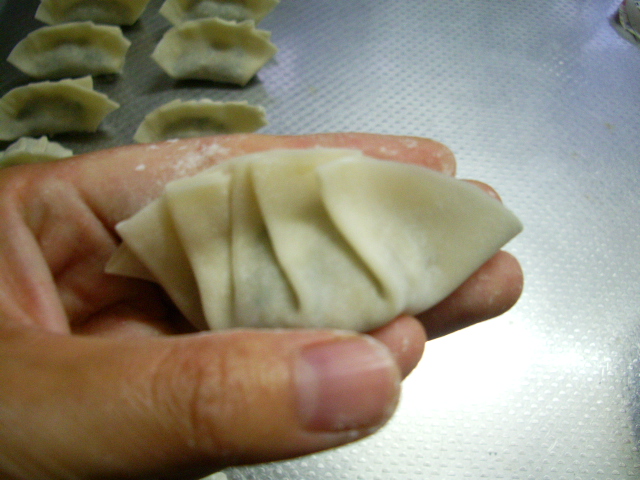 5. place all the dumpling on greased frying pan without turning on fire.
turn on the fire/heat at middle heat, add boiling water 1/4 hight from the bottom.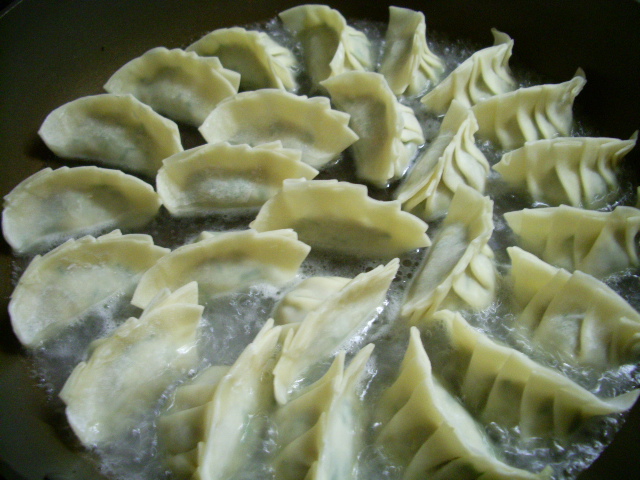 6. put the lid on until the skin has changed clear coulor.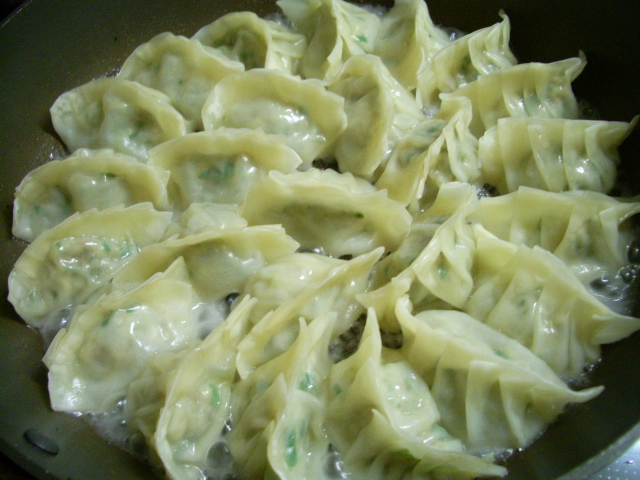 7. rain sesame oil over the dumpling, take the lid off and cook in high heat
for 1-2mins or till the bottom gets golden brown.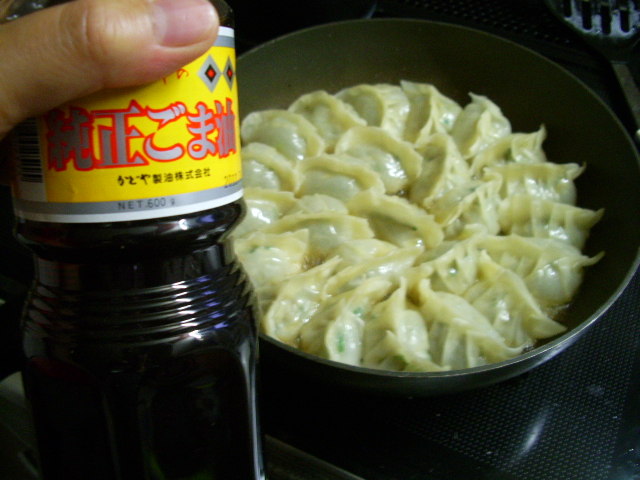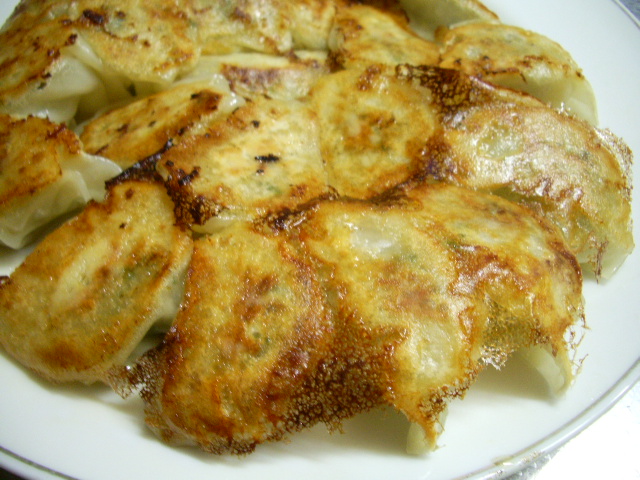 serve with soy, vinegar, and chilli oil.
bon appetit!!
small tips for your everyday cooking!

by kihilala