there are many kinds of this type of dish in japan.
one with fried noodle underneath, one has gluey texture...
this is one of them, and it is my favorite sometime it can be a light snack.
okonomi for "your favorites", and yaki for "pan fried" if i translate directly.
it is a savory pancake based with cabbage, egg, plain flour, and yam potato.
there is special sauce to serve with.
if you can not find it where you are, don't worry you can make your own sauce.
just mix together 2 art of HP sauce, 2 part of tomato kechup, and 1 part of fruits jam or chutney.
3-4 leaves of cabbage chopped finely,
100g grated yam potato, 2 eggs, 1 cup of plain flour,
1tsp of dashi powder, 2tbs of potato starch.
japanese yam potato-yamaimo-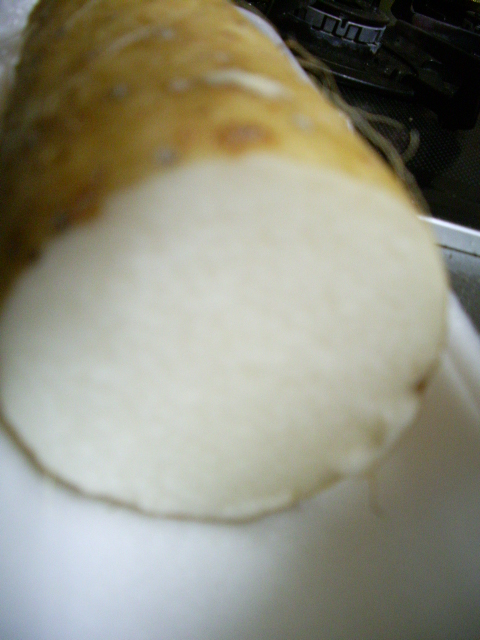 mix all the ingredients in a bowl and mix lightly.
you may need less water depends on the size of the eggs.
and do not mix too much otherwise the pancake will be hard.
i put small pieces of pork,
try seafood such as prawns or squid or even tuna from tin.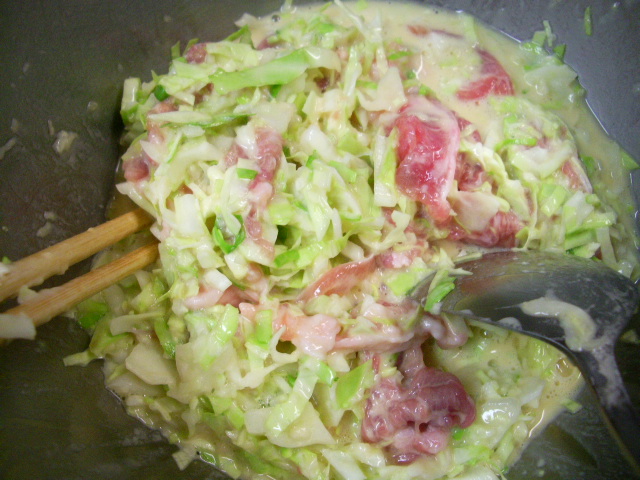 place on hot frying pan with little oil.
cook one side for 3-4mins or till the edge will be dry.
turn upside down,then cook few more mins.
do not push the cake.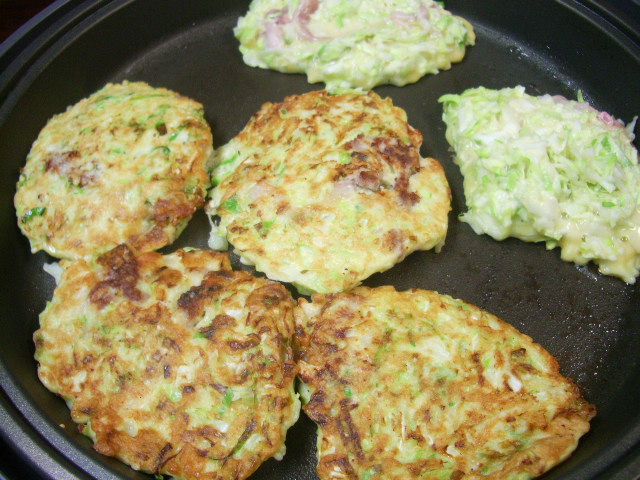 pour the sauce on top of the cake, serve with mayo, bonito flakes and powder seaweed.
small tips for your everyday cooking!

by kihilala