Japanese people do eat seaweeds for everyday life.
i could not realize if i stayed in this country.
MOZAKU-もずく- is one of them.
it's mainly found in Okinawa island in Japan.
"Cladosiphon okamuranus" in English according to wikipedia.
you may heard wakame and cucumber salad in a Japanese restaurant or recipe book.
this is very similar to that.
instead using wakame seaweed,we use MOZUKU.
usually MOZUKU are sold preserved with salt.
1 so at the very begining,
you need to desalt the seaweed with fresh water for few minutes.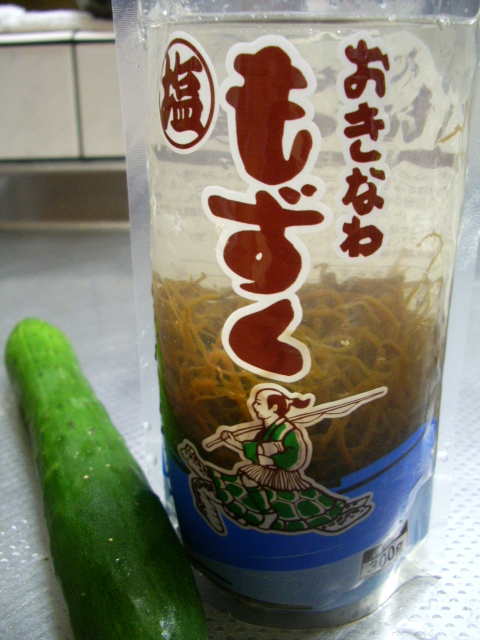 2 slice a cucumber and mix with 1tsp of salt, leave it for 3-5mins till it gets sweat.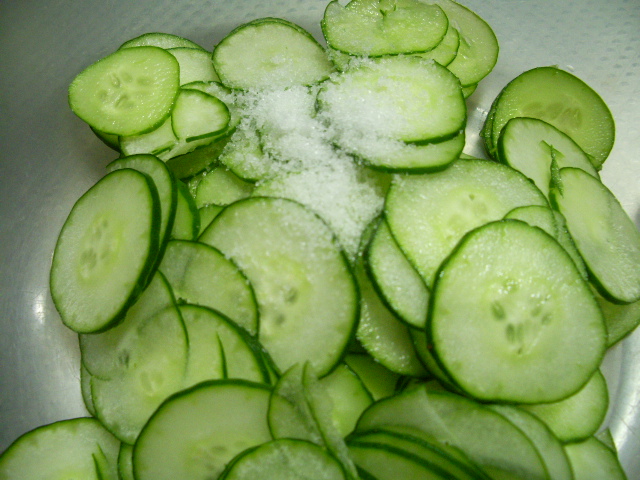 3 wash both the mozuku and the cucumbers with fresh water,squeeze them out.
on the picture, i added ふ -Japanese baked wheat gluten-
which i soaked with water and then squeezed.
it has no taste or flavor,but interesting texture.
4 the easiest way for seasoning,
mix with two part of sushi vinegar and one part of water.
finish with freshly roasted sesame seeds.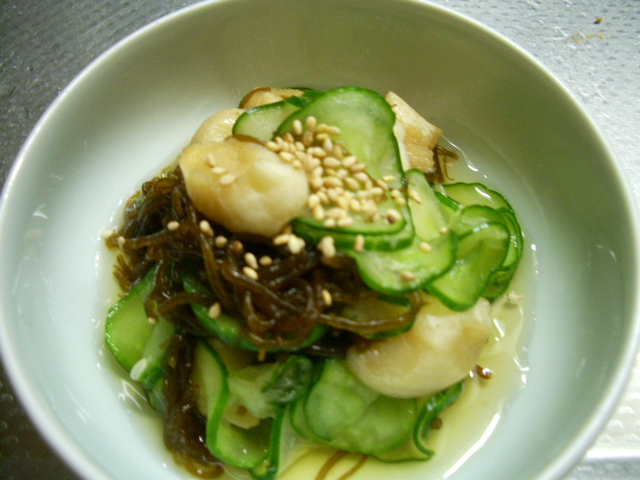 small tips for your everyday cooking!

by kihilala